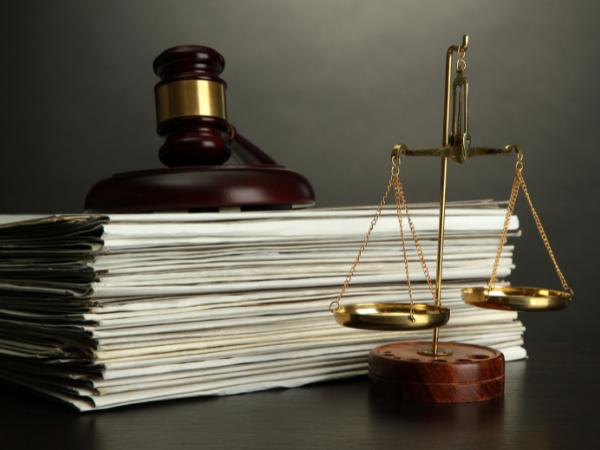 Mr. Kern is clearly one of the best lawyers in the legal profession!
Mr. Kern is by far one of the best lawyers I have ever had the privilege of representing me. He mediated twice for me due to foreclosure issues and helped me obtain a huge reduction in my mortgage. He was extremely knowledgable about the legal issues and procedures. He definitely made me feel like my case was not some frivolous one but of major importance. When I first met Mr. Kern, he did not talk to me as if reading off a script like so many other lawyers do. He was a great listener and always easy to reach when I had questions. He was a very compassionate individual which translated into the best representation a person should receive.
The Smart Choice for Business Protection
Robert Kern has helped my company get paid on a broken contract with a client. He saved me time from having to deal with the communications with the client. Robert also saved me money from not having to go to court, and he was always available with professional advice when I felt like it wasn't possible to get the money owed to my company. I would recommend Robert because he can navigate the business documents that company's need to be protected. He is extremely knowledgeable and honest with his clients. I trust that all my business dealings are in good hands with Robert Kern!
Robert J. Kern– knowledgeable, versatile and effective
I've had the pleasure of retaining Rob in a handful of matters over the last few years. Whether you're up against your neighbor or a fortune 500 corporation, Rob knows his territory. He is one of the most honest, intelligible and creative attorneys I have ever worked with. Better yet, his network of attorneys is strong and he isn't afraid to pull in experts from any field in the event of a crossover matter, to ensure you have the best foot forward in your case. He is truly a rarity and one I'm confident to recommend to anyone seeking legal assistance, no matter how big or small the issue.
Won my case!! Surpassed my expectations, very professional and also a good person all together!!
I live in Las Vegas and had my car was illegally towed from my hotel where I was staying for almost a month. rather than fixing their mistake, they refused to return my car and locked me out of my room with all my belongings in it, leaving me homeless and stranded with nothing . . I fought them myself and lost with an illegal lock out. The judge didn't even hear me out. I needed help. I tried contacting many lawyers that I found on the internet. I got turned away by a bunch of secretaries but I got to talk to Robert. By the time I found him the trial was the next day, but he agreed to take it and showed up the next morning fully prepared. The corporation had their attorney with them, but Robert handled them easily and won the case. I don't know how he did it but HE HAD THEM PAY OFF THE FINE AND EVEN TOW IT BACK! He was on top of it. Knowing I was struggling with money he waived the lawyer fees. He had told me he became a lawyer to help people . He truly lived up to that and saved my sanity and my property. Thanks Robert God Bless you !
Robert Kern – A great lawyer
Robert represented myself and my company in an entertainment litigation and from the moment he came onboard I felt like I was in good hands. During what was the most stressful period of my life professionally, he was always there and very thorough. His ability to keep me informed of what was going on, his responsiveness whenever I had the most minute – and sometimes ridiculous – question and his calm demeanor were amazing. I come from a feature film background and had very little experience with law, but Robert did a good job explaining things in layman's terms whenever necessary. At the time it felt like the weight of the world was coming down on me, and I was fairly persistent in terms of wanting updates or to check-in on progress (and sometimes to just have someone to lean on), and he never made me feel like I was interrupting something or secondary to whatever else he had going on. This, for me, what invaluable. And I would absolutely recommend Robert.